Products Offered by Techenware
Below please find the various tools and product solutions that we offer and cater for:
Operational excellence requires harmony across design, production, distribution, people and processes. DELMIA's portfolio enables you to transform operations. With DELMIA you can design and test in a simulated production environment.
Once complete, you can efficiently plan, produce, and manage all resources from staff, to production, to customer delivery
​
Reqtify is an easy to use, interactive application for managing requirements.
It enables traceability and impact analysis across the entire hardware and software development lifecycle of a project.
Reqtify is the most effective solution available linking requirements to the development, verification and validation process whatever the requirement source. It helps keep project teams focused on their implementation and verification work, for maximum efficiency in developing complex embedded systems.
read more...


The Systems Engineering solution from Dassault Systèmes delivers a unique, open and extensible development platform – a platform that fully integrates the cross-discipline modeling, simulation, verification and business process support needed for developing complex 'cyber-physical' products. It enables organizations to quickly and easily evaluate requests for changes or develop new products or system variants, while utilizing a unified performance based systems engineering approach that reduces the overall cost of system and product development.
​
read more...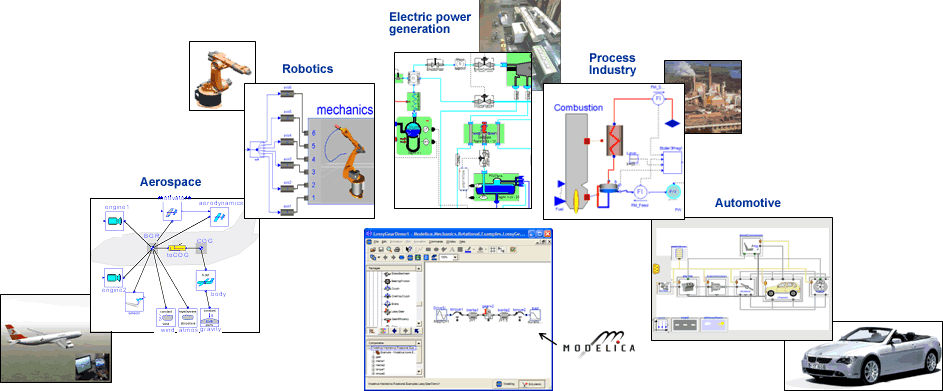 ​
Dymola is a physical modelling and simulation tool, used for model based design of complex engineering systems.
Multi-domain libraries covering the mechanical, electrical, control, thermal, pneumatic, hydraulic, powertrain, thermodynamics, vehicle dynamics, air-conditioning domains can be coupled together to form a single complete model of the system. Dymola is used by companies operating in many industries including automotive, aerospace, motorsport, energy and high tech.
Dymola uses the Modelica modelling language to define models and provides the user with open access to the language. This means that users are free to create their own model libraries or extend from the existing libraries to accelerate development times, reduce maintenance efforts and improve the level of reuse across projects.
​
read more...
ControlBuild ©
ControlBuild is designed to meet the needs of systems integrators, OEMs, prime contractors, system engineering, construction and consulting firms. It provides a comprehensive tool suite dedicated to modeling, simulation and development of industrial plant automation and electronic embedded systems - from definition and validation of specification to implementation and deployment.
ControlBuild delivers an innovative model driven systems engineering environment for designing and validating industrial automation, train and railway control systems, that comply with standards such as EN50128 and IEC 61131- 3.
All stages of the development process are addressed through system design, PLC & DCS tasks allocation, automatic code generation, integration testing and operator training.
​
​
Autosar Builder ©
AUTOSAR Builder offers a complete development environment built on an open Eclipse based Artop development platform that allows users to develop AUTOSAR compliant systems models and to then generate embedded code from these models.
​
​